Due to a long weekend in St. Augustine that involved a plane flight, I've had more of an opportunity to read than in what seems like forever.  Day to day, the most I can do is grab ten minutes during my fifteen minute lunch break.  Better than nothing, but still not enough.
So on my wonderful long weekend, I…
Read straight through Abigail Roux's "Gravedigger's Brawl."   Great story!  The perfect mix of scary and sexy, good characterization, good dialogue.  Seriously, who wouldn't adore Wyatt?  And I loved seeing Richmond in a story, what with being a seventh generation Virginian and all that.
Almost finished Jonathan Bloom's "American Wasteland."  Harder read, if only because of
thesubject matter.  Don't even want to think about how many times I've cleaned the fridge and dumped out food that I enjoyed/had every intention of finishing, but just never quite did.  Given that my grandparents brought me up to NEVER waste food, this is an uncomfortable subject for me.  After reading, I'm shocked at how much is wasted before it even reaches consumers.  Food for thought and all that (ha, ha).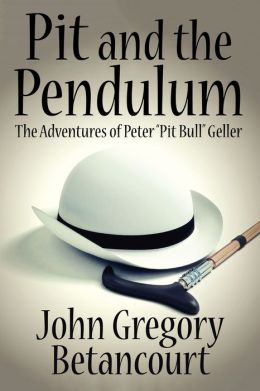 Just started and can't put down John Betancourt's "Pit and the Pendulum."  I had the pleasure of meeting John at last year's RavenCon… very cool guy!  I enjoyed interacting with him so much that I picked this up, despite never having been a mystery person, and I'm so glad I did.  "Pit Bull" Geller is the perfect damaged hero, and John's mixed humor and drama in just the right measures.
I'd love to keep reading at this pace, but with deadlines coming up and editing to be done, it's not likely.  Maybe I should book another flight somewhere…